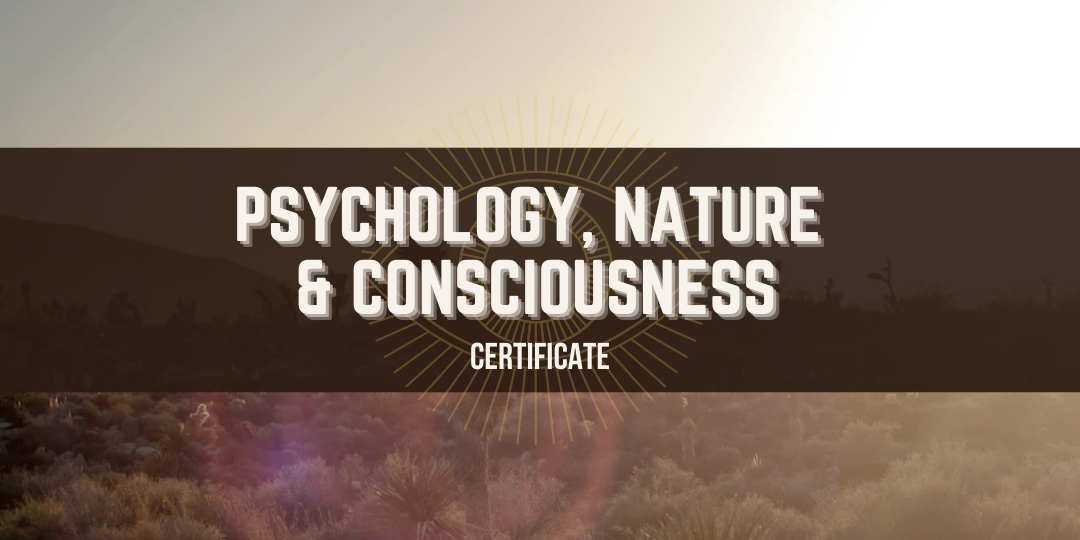 Psychology, Nature & Consciousness
CERTIFICATE
The 2021 teaching cycle is encapsulated in the new «Psychology, Nature, and Consciousness» Certificate. Comprised of 4 courses and a final project, the Certificate is rooted in a deep and encompassing approach along with a transformative and revealing experiential dimension that brings us closer to what's essential–an existence full of meaning and consciousness development.
Being a pioneer in the Spanish-speaking world, the certificate brings together different teachings informed by an expanded psychology (systemic, transpersonal, depth, ecological), some schools of ecological thought, and various spiritual traditions.
This integration results in a fresh and relevant proposal that proposes self-knowledge and service as cornerstones of the path of consciousness development, and of a more harmonious and fulfilling life.
The "psychology-nature-consciousness" triad reveals various potentialities of the human condition. When valued and nurtured, such potentialities sprout like seedlings in fertile soil following the call of the new day.
---
What will you learn?
Reflect alongside a community of practice about your latent potentialities in service of psycho-emotional health, eco-social service, and self-realization.
Actively contribute to your personal development in alignment with the broader movements of the communities you belong to, including the Earth itself.
Innovative concepts, models, and understandings of human processes based on an broad, inclusive, and transdisciplinary perspective.
A comprehensive look at the quality of our relation to nature, processes of healing and disease, non-ordinary states of consciousness, and a transgenerational approach.
Tools and allies to deepen your journey of self-exploration, which you can incorporate into your counseling or therapeutic service, or other type of healing modalities you may be interested in.
---
Structure
The certificate is composed of 4 courses and a final project. The duration for each course is 6 weeks, while the final project can take a variety of forms, including an essay, an audiovisual project, an artistic performance, or others.
Psychology & Nature
From the direct encounter of the human mind with its planetary source and sustenance emerges a path of self-knowledge and well-being closely linked to caring for the Earth and the viability of future generations.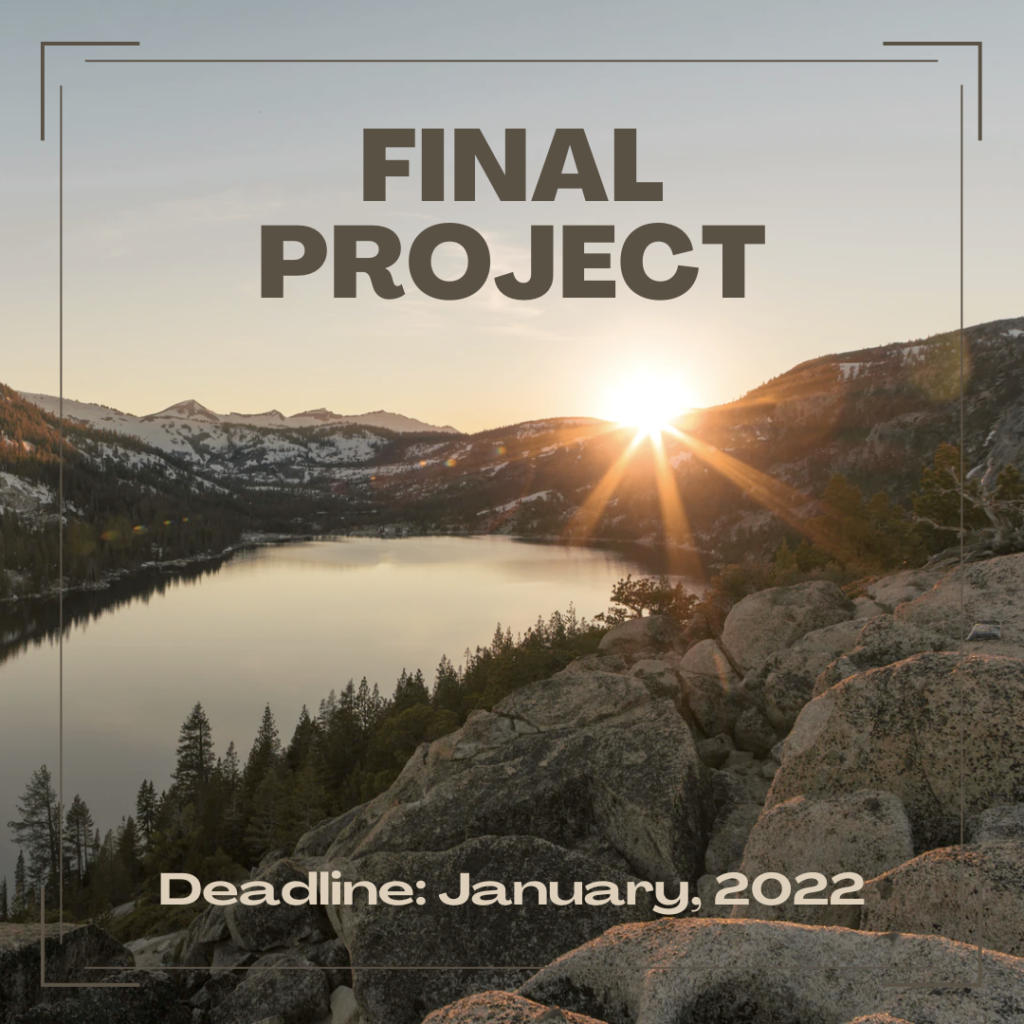 Final Project
The final project can take a variety of forms, including an essay, an audiovisual project, an artistic representation or others, in which the lessons and awakenings experienced throughout the certificate are placed in service of the evolution of personal and collective consciousness.
Here's an example of the structure of one of the courses in the Certificate:
6 live sessions and 4 counseling sessions, which combine presentations, dialogue, meditations, and systemic and shamanic work.
5 classes of 2 hours each
once a week. Sessions are recorded for your convenience.
1 three hour experiential session
4 counseling sessions
where space is created for individual and group processing related to the course's topics.
1 integration session
entirely dedicated to questions and reflections.
Learning materials and weekly practices.
Constant contact with a learning community through the virtual classroom.
---
Details
The first course of the certificate begins March 16, 2021, while the last course of the cycle ends on November 9 of the same year. The majority of online classes take place on Tuesdays, sometimes having experiential sessions on Saturdays. Counseling sessions take place between Thursday and Saturday. The final project has a deadline of January 31, 2022.
After the first two courses, there is a break of approximately a month and a half, which can be used to lay the foundations of the final project, and help with the integration process.
All sessions take place via Zoom (online platform). We use Edmodo as our virtual classroom, where we host educational contents and serves as a platform for student interaction. We recommend that you take some time to familiarize yourself with these simple platforms before the beginning of the course.
The different courses that comprise the certificate are open for people that do not wish to participate of the entire cycle.
Weekly schedule (Tuesdays)
5:00 pm EUA, PST
7:00 pm Central México
7:00 pm Bogotá
8:00 pm Santiago de Chile
9:00 pm Brasilia
---
Calendar
| Date | Topic |
| --- | --- |
| May 11 | Session 1 |
| May 18 | Session 2 |
| May 20-22 | Counseling 1 y 2 |
| May 25 | Session 3 |
| June 1 | Session 4 |
| June 8 | Session 5 |
| June 10-12 | Counseling 3 y 4 |
| June 15 | Session 6 (integration) |
---
Who's the certificate for?
Although open to everyone on a path of personal development, self-knowledge, and psycho-emotional wellbeing, the certificate will be of particular interest to people whose vocation revolves around depth counseling and soul health, such as: psychotherapists, psychologists, social workers, ritualists, coaches, health and teaching professionals.
---
Instructors
---
Investment
The special cost for the certificate the diploma is $ 175.00 US dollars (USD) per course and $ 75.00 (USD) for the final project, making a total of $ 775.00 (USD) for Latin American residents. This is equivalent to:
$16,200 Mexican pesos (MXN)
$562,000 Chilean pesos (CLP)
$2'830,000.00 Colombian pesos (COP)
$ 4,340.00 Brazilian reais (BRL).
If you do not live in Latin America, the investment for the certificate is $ 1,110.00 US dollars (USD).
---
Scholarships & Discounts
If you sign up with a friend (2 people), each will receive a $25 USD discount. If you are interested in joining and don't have the financial resources to do so, please contact us.
---
Cancellations
In the event that a participant decides to withdraw after having started the certificate (in the first course), the percentage to be deducted will depend on the time elapsed. Generally, after half the course has passed, which provides enough time to assess your experience, 25% of the payment will be withheld. If you decide to withdraw after completing the first course, 50% of the payment will be retained.
There's a minimum of 12 people registered for the courses to run.
---
Registration
Complete these two simple steps to register: